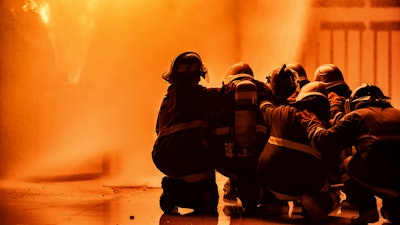 iStock
HELSINKI (AP) — Firefighters worked for a second day Wednesday to fully extinguish a blaze at a U.S. company's drone plant in Latvia. Local police said nothing had been found so far to indicate sabotage.
Latvia's State Fire and Rescue Service was alerted Tuesday afternoon that a fire had broken out at Edge Autonomy's drone production plant in Marupe, a town that borders the capital, Riga.
The Baltic News Service said that although the blaze was largely contained by 7 p.m. on Tuesday, firefighters continued work to fully extinguish the fire early Wednesday.
Edge Autonomy, based in San Luis Obispo, California, is a maker of unmanned system technologies and equipment including drones for civilian and military purposes. The U.S. Department of Defense, U.S. Army and U.S. Marine Corps are among its clients.
The company's Latvian drone production plant was established in 2009. Among other countries, Edge Autonomy's facility in Marupe has delivered drones to Ukraine.
BNS said the two-story drone production building with a floor space of 600 square meters (6,500 square feet) and objects next to the building caught fire. It said two people were hospitalized while one person received medical assistance on the spot.
Riga's main airport is close to the plant and Latvia's public broadcaster LSM said the airport sent its own fire brigade to assist in putting out the blaze, which spread smoke into nearby areas. Flights operations at Riga airport weren't affected by the incident.
Latvia's police are investigating the cause of the fire at the facility. Police told local news outlets that initial information didn't point toward arson but that a full investigation has been launched to find out precisely what happened.