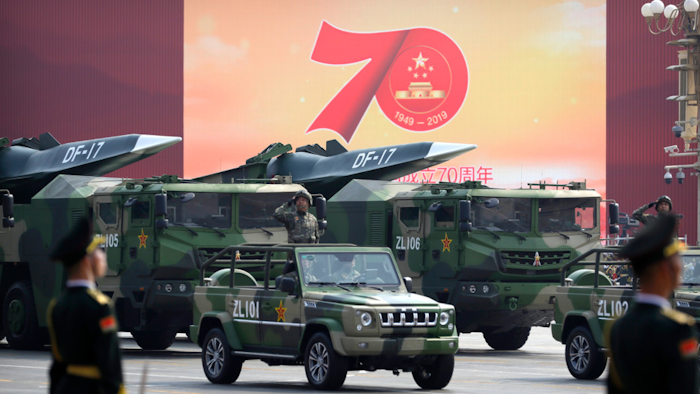 AP Photo/Mark Schiefelbein
The Trump administration is reportedly preparing to alter export control rules in an effort to prevent China's military from gaining access to the country's advanced technology.
Reuters, citing several unnamed sources, reports that senior U.S. officials last week agreed to three changes amid growing concern about China acquiring technology for commercial purposes before turning it over the military. Under current policy, authorization for some exports depends on whether they will be used for civilian or military purposes.
Proponents of the changes argue that Beijing has been open about building up its high-tech sector and its military in tandem.
The proposed changes, according to Reuters, would eliminate a civilian exemption for China, stop the country's military from importing select items — even for non-military purposes — and direct foreign companies shipping U.S. goods to China clear the shipments with the U.S. government.
The imports in question could include aircraft engines, computers, digital oscilloscopes, optical materials, radar equipment and semiconductors.
The proposed changes are not finalized, and Reuters noted it is not clear if President Trump has endorsed them. Industry groups are reportedly concerned the new rules would push China's business to their overseas competitors.
A spokeswoman for China's foreign ministry, meanwhile, called on the U.S. "to stop this purposeful slandering" and "do more for the cooperation between our two sides."