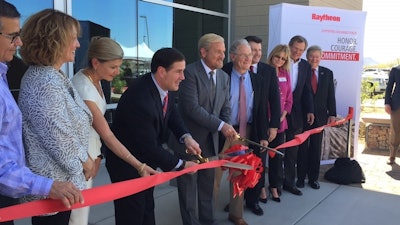 Raytheon Co.
Defense giant Raytheon recently detailed plans to add hundreds more employees — many of them engineers or other high-skill staff — to its missile operations in Arizona.

The contractor and Arizona officials last week highlighted Raytheon's economic impact on the state at an event in Phoenix at Pivot Manufacturing, one of its hundreds of suppliers in the state.

Raytheon officials indicated that the company expects to add another 1,000 workers in Tucson — home to its missile division — in coming years, according to the Arizona Republic. The company has already added some 2,000 jobs in Tucson since opening six new facilities last year, and currently houses 13,000 workers. Raytheon is the city's largest private-sector employer.

The company supports more than 30,000 Arizona jobs and generates some $2.6 billion in economic activity each year, officials said.