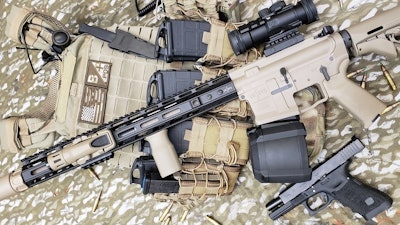 VK Integrated Systems
A maker of connected firearms plans to shift its operations from Southern California to Tennessee in search of a more favorable strategic location, company officials said.

VK Integrated Systems, located in Fullerton, Calif., selected a new headquarters in Clarksville, Tenn., according to the Clarksville-Mongtomery County Industrial Development Board, due to its location as well as the group's ties to the U.S. Army base at Fort Campbell.

VK designs and manufactures hardware, software and other systems for rifles with embedded electronics.

WTVF-TV in Nashville reported the transition will take place over 12 to 18 months, but that VK executives could move to Tennessee as early as September. The company is in the process of building a site to accommodate its manufacturing and R&D operations.

"We know this is just the beginning of a long-lasting professional partnership," VK president and CEO Vasilios Kapogianis said, according to the station.