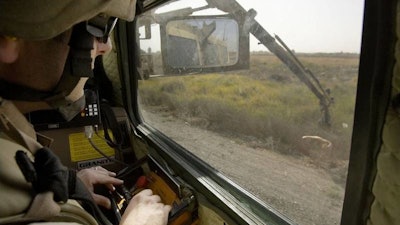 Jacob Silberberg/Associated Press
Federal authorities are offering a $3 million reward for information leading to the arrest and conviction of a man wanted for illegally obtaining U.S. technology that was later used in improvised explosive devices in Iraq.
Authorities say 55-year-old Hossein Ahmad Larijani is believed to be in Tehran, Iran.
He was indicted in 2010 on charges related to exporting radio transceiver modules made by a Minnesota company, which has not been publicly identified.
Authorities say Larijani orchestrated a scheme in which 6,000 modules were shipped to Singapore, under the guise that they'd be used in a telecommunications project. Instead, the devices were then shipped to Iran and used in IEDs that targeted U.S. and coalition forces in Iraq from 2008 to 2010.
Three of Larijani's co-defendants from Singapore have pleaded guilty. A fourth remains at large in Singapore.