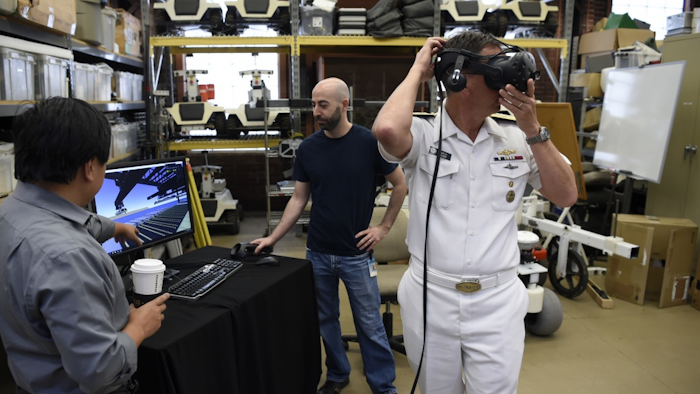 U.S. Navy photo by John F. Williams/Released
University researchers, government officials and military leaders this month began taking steps toward deploying artificial intelligence to assist in humanitarian and disaster relief efforts.

The Office of Naval Research and Carnegie Mellon University hosted AI experts and representatives from a wide range of government agencies, from the Navy, Army and Air Force to the State Department, FEMA, NASA and the new Joint AI Center, at the Artificial Intelligence and Autonomy for Humanitarian Assistance and Disaster Relief Workshop.

A series of working groups evaluated ways to utilize AI in the short-, mid- and long-term, from the use of unmanned vehicles and robots to locate and communicate with victims to analyzing situations on the ground through data generation, modeling and crowd-sourced social media reports.

"Technology to save lives is inspiring for everyone in the AI field," Andrew Moore, dean of Carnegie Mellon's School of Computer Science, said at the event on CMU's Pittsburgh campus.

The group is scheduling follow-up meetings to track progress on those initiatives, ONR officials said.