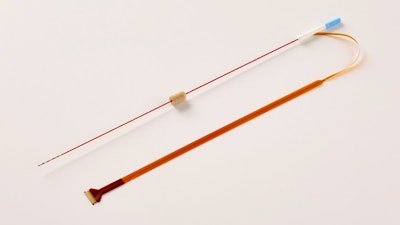 NeuroOne
NeuroOne Medical Technologies, a medical technology company focused on improving surgical care options and outcomes for patients suffering from neurological disorders, announced today its new patent titled "Agent-Delivering Neural Probe Devices and Related Systems and Methods," which covers novel electrodes that can operate as a standard neural electrode that also delivers a treatment agent to a target area of the patient's brain.
A Notice of Allowance is issued by the USPTO after examination of a patent application and a determination that a patent should be granted from the application. NeuroOne anticipates the issuance of the patent in the coming months.
In addition to this allowed patent application, NeuroOne's patent portfolio includes the two other allowed patent applications, one issued U.S. patent, eight pending U.S. applications, and several foreign applications covering a wide variety of thin-film electrode technologies, including both neural and spinal cord electrodes with unique structures that optimize the functionality and minimized profile of those electrodes.