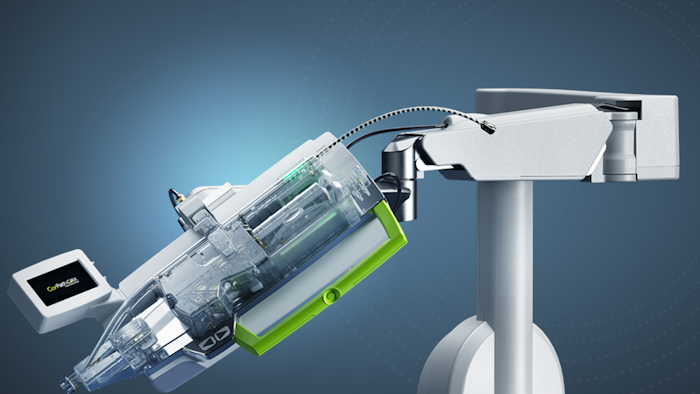 Corindus Inc.
German industrial giant Siemens' medical technology subsidiary plans to acquire a maker of robotic devices for coronary and vascular procedures.

The all-cash deal between Siemens Healthineers and Corindus Vascular Robotics is valued at $1.1 billion, the companies said in the announcement.

Corindus, based in suburban Boston, develops and produces devices to help physicians guide catheters and stents into place during minimally invasive procedures. Company officials said the combination of Siemens' imaging and AI capabilities with Corindus' robots could help transform healthcare for heart patients.

"The integration of our technologies could lead to reduced variability, improved efficiency, expanded access to care, and, ultimately, improved patient outcomes," Michel Therin, the president of advances therapies at Siemens Healthineers, said in a statement.

The acquisition was backed by Corindus' board of directors but still needs to secure approval from its shareholders. The deal is expected to close in the fourth quarter of the year.