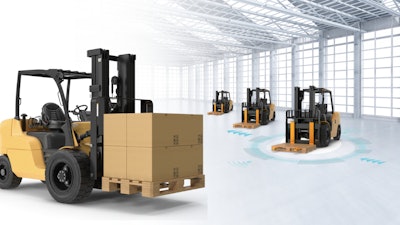 Cyngn
Cyngn, a developer of autonomous driving software solutions for industrial and commercial applications, today announced the signing of a multi-phase contract with a major global building materials manufacturer that will spearhead the development of the company's next DriveMod-enabled vehicle platform: electric forklifts.
The customer manufactures a variety of building materials used in commercial and residential properties and generated over $5 billion in revenues in 2021.
"We are excited about this opportunity to provide our industrial AV solutions for a recognized leader in manufacturing and distribution of essential building products. This agreement has been a long time in the making. We have worked closely with their team to understand their operations and apply our Enterprise Autonomy Suite to create differentiated value propositions for their business. Operating a diverse fleet of thousands of industrial vehicles, the customer is already a carbon neutral company that is committed to a future of automation and sustainability. The implementation of autonomous electric vehicles offers considerable economic and safety benefits, particularly as we consider the vast amount of material handling and hauling involved in building materials production processes," said Cyngn CEO Lior Tal.