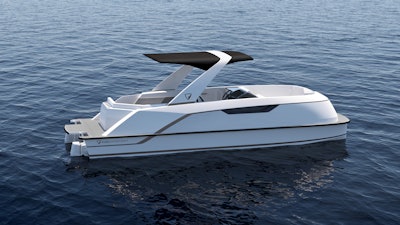 Pure Watercraft
Pure Watercraft has reached an agreement with the State of West Virginia to manufacture its electric pontoon boats in Beech Bottom, West Virginia.
The company has chosen an 80,000-square-foot production facility at the Beech Bottom Industrial Park, a revitalized former steel plant on the banks of the Ohio River, to produce the Pure Pontoon Boat, which is being developed in collaboration with strategic investor General Motors.
U.S. Senator Joe Manchin (D-WV) said, "West Virginia continues to attract world-class manufacturing businesses like Pure Watercraft to our state, and I'm pleased that Pure Watercraft has announced their plan to build electric boats and outboard motors right here in the Mountain State. This project will boost our regional economy while also bringing good-paying jobs to the region, and I look forward to seeing the positive impacts of this investment in the years to come."
Pure Watercraft expects to invest at least $5 million in the plant, and create more than 100 full-time jobs in the Northern Panhandle region by the end of 2025.