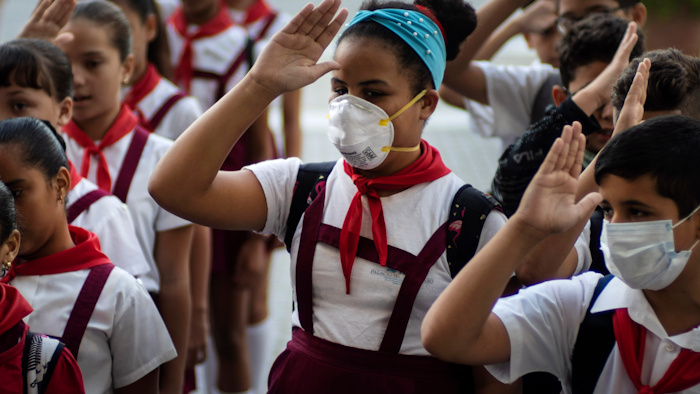 AP Photo/Ramon Espinosa
Honeywell hopes to add hundreds of workers at a Rhode Island facility to staff a new production line for face masks.
The conglomerate announced Sunday that its safety products manufacturing plant in Smithfield will immediately begin recruiting, hiring and training new workers to add the capacity to make millions of N95 masks, which federal health officials recommend for healthcare workers amid the growing coronavirus pandemic.
The factory, which currently makes safety glasses, expects to add at least 500 employees.
"We are honored to support the U.S. government's efforts to protect Americans with personal protective equipment made right here in the United States," Darius Adamczyk, Honeywell's chairman and CEO, said in the announcement.
The masks will be delivered to the U.S. Department of Health and Human Services for distribution to medical, safety and emergency response personnel.
The announcement comes amid worries of a shortage of vital medical equipment as cases of COVID-19 increase. Government officials have encouraged manufacturers to dedicate some of their capacity to medical supplies; 3M indicated it has doubled its global mask production and hopes to double it again over the next 12 months.
Target, meanwhile, is under fire for selling N95 masks at Seattle-area locations while nearby hospitals faced a shortage in one of the areas hit hardest by the outbreak to date.