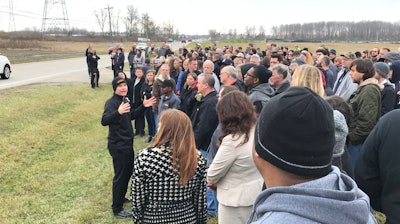 Vega Americas Inc. (Twitter)
German measurement technology company Vega said this week that it has outgrown its current U.S. headquarters after seven decades and will relocate to a new $50 million campus next year.

Vega, which makes level, switching and pressure systems for a wide range of production processes, plans to move its operations and more than 200 employees from its longtime home in Cincinnati to the suburb of Mason, Ohio. Company officials also expect to add another 50 new jobs over the next five years.

Vega Co-CEO John Kronenberger told the Hamilton Journal-News that slow, steady growth in past decades finally reached "the point where we've outgrown our current campus."

The company expects to break ground on the project, which will include production space and a business and training center, late this year. The Mason City Council approved an incentive package — including a tax abatement — as well as the sale of about 50 acres to Vega, the paper reported.

The announcement adds a third company to Mason's R&D park in the past five months. Aerospace components makers Rhinestahl and Precision Castparts each announced new facilities at the site late last year.