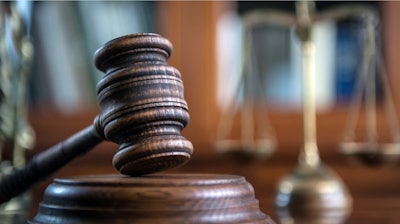 From 2008 to 2013, Behzad Pourghannad participated in a conspiracy to export carbon fiber from the United States to Iran.  
On Wednesday, November 13, Pourghannad was sentenced to 46 months in prison for his role in the plot after pleading guilty on August 29, 2019.  
According to the Department of Justice, Pourghannad and his two codefendants, Ali Reza Shokri and Farzin Faridmanesh, lived and worked in Iran.   
During this time, they conspired to obtain carbon fiber from the United States and export it to Iran via third countries in violation of United States sanctions.
In particular, Shokri worked to procure many tons of carbon fiber from the United States; Pourghannad agreed to serve as the financial guarantor for large carbon fiber transactions; and Faridmanesh agreed to serve as the trans-shipper.  
Carbon fiber has a wide variety of uses, including in missiles, aerospace engineering, and gas centrifuges that enrich uranium.  
According to court documents, in late 2007 and early 2008, Shokri and a Turkey-based co-conspirator successfully arranged for the illegal export of carbon fiber from the United States to an Iranian company Shokri operated.   
The Iranian company purchased carbon fiber from a U.S. supplier and arranged for the shipment to travel through Europe and Dubai to Iran. 
Around May 2009, another shipment of carbon fiber was intercepted by a third party country, and in 2013, a shipment of more than five tons of carbon fiber was sent from the supplier in the U.S. to Iran through Tbilisi, Georgia.   
The U.S. supplier was instructed to change the shipping labels on the carbon fiber to reference "acrylic" or "polyester," rather than "carbon fiber" to evade U.S. export controls. 
No one involved in these transactions obtained permission from the U.S. Department of Treasury, Office of Foreign Assets Control to export the carbon fiber from the United States.