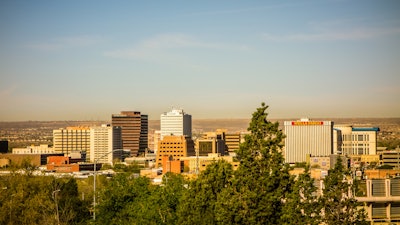 iStock
Contract manufacturing giant Jabil plans to establish a $42 million 3D printing hub in Albuquerque, N.M., officials announced earlier this month.
The Florida-based company's "center of excellence for 3D printing," according to an announcement from the city, will bolster its metal additive manufacturing capabilities as part of a broader investment across its global operations.
Jabil, which offers manufacturing services from design through production, employs more than 200,000 people at facilities in 29 countries. The company said 360 employees and 70 temporary staff are already on location in Albuquerque; the 3D printing expansion is expected to create 120 jobs.
The company could receive up to $1 million in state and local funding through New Mexico's Local Economic Development Act to assist with project expenses. Jabil officials said the company would work with the University of New Mexico, Central New Mexico Community College and other local institutions to help build its workforce of engineers, operators and technicians.
"Jabil's expansion means the future of 3D printing is now in New Mexico and the state is at the forefront of this technological change," New Mexico Economic Development Department Secretary Alicia J. Keyes said in a statement.