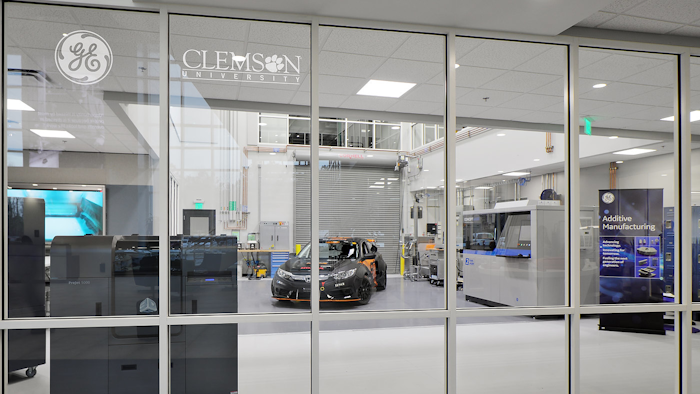 General Electric
General Electric and Clemson University on Wednesday inaugurated a new additive manufacturing lab in upstate South Carolina.

GE's power division allocated 1,000 square feet within its Advanced Manufacturing Works facility in Greenville for the lab, which includes three GE 3D printers.

The printers, officials said, print both plastic and metal, including a new GE Additive Concept Laser M2 Cusing machine that utilizes direct metal laser melting.

The lab is the first Clemson 3D printing facility to be hosted by one of the school's corporate partners, but the university's Center for Advanced Manufacturing will oversee its operations.

"This state-of-the-art lab will provide our students with a unique, hands-on learning experience and better prepare them for the workforce," Clemson President Jim Clements said in a statement.

Clemson students are expected to begin training on additive manufacturing processes, machine operations and post-processing techniques with GE technicians this spring, beginning with graduate students in the Department of Automotive Engineering.

Officials said students in the auto engineering program would be able to utilize 3D printing to more efficiently create parts for a concept vehicle developed in partnership with automakers.