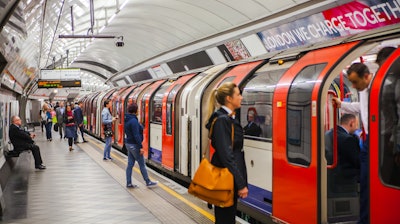 iStock
German firm Siemens AG has landed a 1.5 billion pound ($1.9 billion) order for new trains for the London Underground's busy Piccadilly line, which brings 700,000 people in and out of central London every day.
The 94 trains from the Siemens Mobility division have fully air-conditioned and walk-through carriages. They will go into service in 2024, replacing trains that date back to the 1970s and have become increasingly unreliable, crowded and expensive to maintain.
The company said Tuesday the contract was awarded "with the expectation" Siemens would build single-design trains for all four deep Underground lines: Piccadilly, Bakerloo, Central and Waterloo & City.
Siemens has announced plans for a train factory in Goole, East Yorkshire, that will employ 700 people and offer roles for 1,700 suppliers.