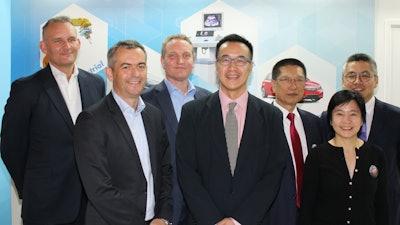 TT Electronics plc
U.K. electronics company TT and Chinese resistor manufacturer UniRoyal last week announced a new joint venture in hopes of meeting increasing demand for precision resistors.
The companies said TT UR Precision Resistors would produce higher-volume resistors currently supplied to TT by UniRoyal, as well as develop new products. The first — a range of resistors in thick-film, thin-film and metal — will be distributed by each company beginning next year.
The companies began collaborating more than a decade ago on resistors for the auto, industrial automation and appliance industries. Each will own an equal share of TT UR Precision Resistors. The joint venture will be registered in the U.K., but manufacturing will take place in UniRoyal's home of Kunshan, outside Shanghai.
Company officials said the Kunshan location offered superior costs, infrastructure and manufacturing capabilities as "the world's second largest resistor manufacturer."
"With the added value of TT's advanced technical capabilities and worldwide distribution channels, we expect TT UR Precision Resistors to quickly become a leading supplier to global markets." TT Electronics' Tim Roberts said in a statement.