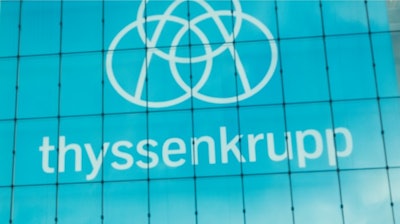 Thyssenkrupp AG
The European Union's anti-trust watchdog is launching a probe into a planned joint venture by German steelmaker Thyssenkrupp and India's Tata Steel, saying it might reduce competition.
The two companies said in June they had signed a deal to merge their European steel operations into a new Netherlands-based firm called Thyssenkrupp Tata Steel B.V. in which they would both hold a 50 percent stake.
EU Competition Commissioner Margrethe Vestager announced the investigation last week.
She says the EU "will carefully investigate the impact of the planned combination of Tata Steel's and Thyssenkrupp's steel businesses on effective competition in the steel markets."
The merger, if it gets the green light, would create Europe's second-largest steel company after ArcelorMittal. It would employ about 48,000 people in Germany, Britain and the Netherlands.