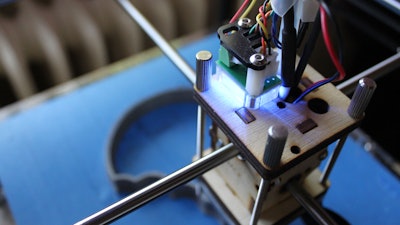 iStock
A recent report suggested that the percentage of women in the workforce at a handful of companies in the global 3D printing industry is higher "than might have been expected."

The quarterly report, produced by Women in 3D Printing and written by Additive Integrity LLC​ owner Sarah Goehrke, included workforce numbers self-reported by nine companies in the sector, including five printer manufacturers, two software providers, one hardware maker and one 3D scanning firm.

The responses showed that women represented just less than one-third of each company's total workforce. Two companies also indicated that more than 20 percent of director positions were held by women, and one plans to announce a new female CEO "in the near future."

"While these percentages represent companies of different sizes, the overall makeups of each team show similarities in terms of general rates of participation," Goehrke wrote. "And a movement toward greater parity."

The analysis, however, conceded that gender diversity remains "somewhat of a blind spot" in broader studies of the additive manufacturing segment. The self-reported totals in the quarterly report contradicted earlier reports from Alexander Daniels Global and Sculpteo, which found that women comprised 13 percent and 11 percent of 3D printing workforces, respectively.

The group argued that structural changes, in addition to changes in hiring practices, need to be made to encourage broader participation in 3D printing.

"Not only in the workplace, but in educational systems, it is critical in today's fast-developing, quickly digitizing world that more of the population gain access to training in the skills that are forming the foundation of the workplace of tomorrow," Goehrke wrote.