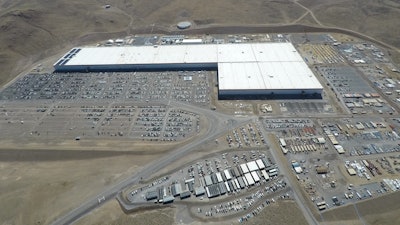 iStock
Tesla and battery partner Panasonic are reconsidering a planned expansion of the electric vehicle maker's "Gigafactory" amid reported concerns about weaker demand for its cars.

The companies said they will halt further spending on the Nevada battery factory as they evaluate market conditions and maximize existing spending, according to Reuters.

The announcement came in response to a report from the Nikkei that the companies froze plans for a more than 50 percent increase in the facility's capacity next year. The article also indicated that Panasonic stopped its investments in Tesla's new factory in Shanghai, which will produce the company's battery packs and modules.

Tesla told Reuters that it would continue to invest in the Nevada factory as needed, while Panasonic said it would make decisions on further expansion "in collaboration with Tesla."

Tesla is the Japanese electronics giant's largest battery cell customer, but the automaker recently acquired energy storage company Maxwell Technologies and signaled its intention to diversify its battery sourcing.