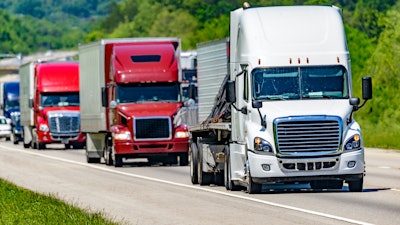 iStock
A Rochester firm that makes a product that makes trucks more energy efficient has won a $1 million state competition.
The award was announced Tuesday in Binghamton.
The contest, dubbed 76West, was created by the administration of Gov. Andrew Cuomo to spur research and development into clean energy technology in New York's Southern Tier.
This year's big winner is EkoStinger, a company that manufactures aerodynamic devices that when installed under truck trailers can improve fuel efficiency and reduce emissions.
Five runners up will split an additional $1.5 million in prize money.
This is the third year of the competition.
Winning companies must agree to move to the Southern Tier or create a significant business relationship with the region.