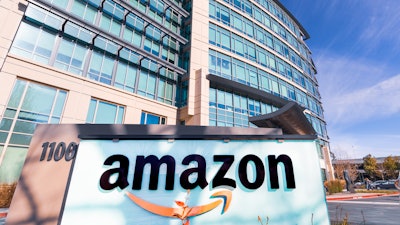 iStock
Amazon is reportedly set to face antitrust proceedings in the European Union as a prominent former engineer called for the tech giant to be broken up entirely.
Sources told the Wall Street Journal that EU regulators have circulated a draft of formal allegations against the company for weeks, and that they could officially be filed sometime in the next two weeks, Reuters reports. The complaint would reportedly concern the company's treatment of independent sellers on its third-party marketplace.
Meanwhile, a former senior engineer who resigned from Amazon last month told a virtual meeting of global labor groups that the company should be broken up.
Tim Bray, a Vancouver-based executive for the Amazon Web Services cloud computing business, blasted the company for its treatment of warehouse workers — particularly the firing of unionization supporters and those concerned about COVID-19 exposure — in a blog post announcing his resignation in early May.
But during Thursday's event convened by the Global Amazon Union Alliance, he also argued that AWS, as Amazon's top money-maker, was effectively subsidizing its less-profitable e-commerce operations.
"In effect, cloud computing is providing the resources that Amazon is using to crush whole sectors of the retail economy," Bray said, according to Business Insider.
He also condemned Amazon's current structure of five wide-ranging operations — Amazon.com, AWS, Echo smart devices, video production services and the Whole Foods chain — tightly controlled by the world's richest man, and echoed earlier antitrust concerns about the tech sector as a whole.
That market, he alleged, is unfairly dominated by five companies: Amazon, Apple, Facebook, Google and Microsoft.
"It should be a hundred companies doing that," Bray said.