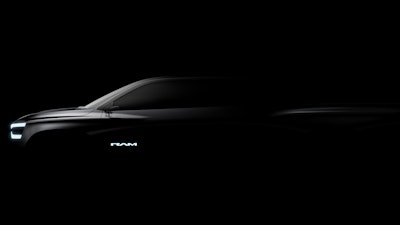 Ram
The Ram Truck brand will unveil its Ram 1500 Revolution battery-electric vehicle (BEV) concept at CES 2023 in Las Vegas on January 5. 
Loaded with technology features, the Ram Revolution BEV Concept is a roadmap and a glimpse into the future, showing how the truck brand will attempt to redefine the pickup truck segment. Ram's move toward electrification supports the Stellantis Dare Forward 2030 strategic plan for delivering clean, safe and affordable mobility solutions. 
Ram will offer electrified solutions in the majority of its segments by 2025, and all of its segments no later than 2030. Ram electric vehicles, including the Ram 1500 BEV production vehicle that debuts in 2024, will push past the competition as leaders in a combination of areas truck customers care about the most: range, towing, payload and charge time.