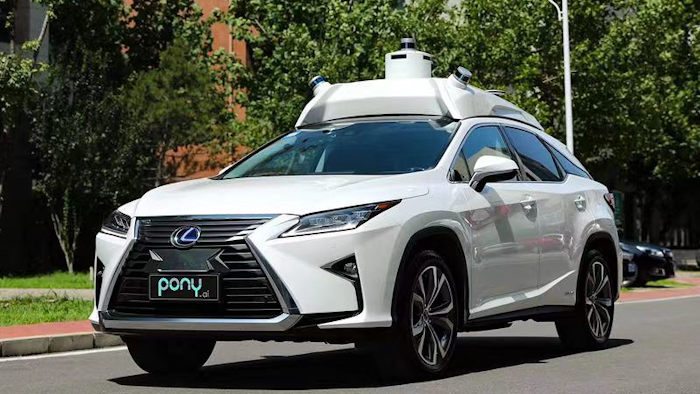 Pony.ai
Toyota is investing $400 million in an autonomous vehicle startup just months after the companies partnered on a self-driving pilot project.
Pony.ai said this week that it raised a total of $462 million in its latest fundraising campaign. The round reportedly brings its total fundraising haul to $800 million since its founding in 2016; company officials said the latest campaign puts its value at more than $3 billion.
Pony executives said the expanded partnership with Toyota would seek to integrate its autonomous driving technology into the Japanese automaker's platforms, as well as explore mobility technologies beyond strictly vehicles.
The startup, located in both California and China, was formed by engineers who formerly worked at Google and at Chinese tech giant Baidu. An initial robotaxi pilot project kicked off in Guangzhou, China, in late 2018, following by additional pilots with Toyota in China beginning last summer. A robotaxi pilot test in California began in November.
"Pony.ai will use the (new) funds to continue to develop and productize our autonomous driving system," Lou Tiancheng, the company's co-founder and chief technology officer, told Nikkei Asian Review.
Toyota, which has lagged behind other auto industry giants in the race toward self-driving vehicles, previously announced autonomous technology partnerships with Japanese tech giant SoftBank and fellow automaker Suzuki. It is also a founding member of the Autonomous Vehicle Computing Consortium.