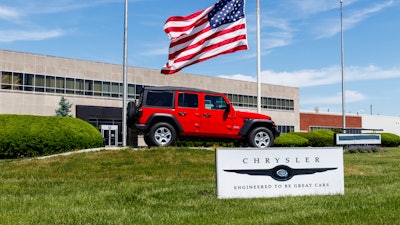 iStock
Fiat Chrysler plans to invest nearly $400 million to add production of new engines to an Indiana transmission plant for the first time.

An expansion of the facility in Kokomo was reportedly included in a new four-year contract between the automaker and the United Auto Workers union, but Gov. Eric Holcomb disclosed additional details in his annual State of the State address Tuesday.

"I'm pleased to announce tonight that Fiat Chrysler has chosen Indiana for diversification," Holcomb said in his speech.

The company plans to produce the four-cylinder GMET4 engine at the Indiana Transmission Plant II, some 60 miles north of Indianapolis, which Holcomb said would deliver powerful performance, improved fuel economy and lower carbon dioxide emissions.

Construction will begin later this year, and state officials said the new production would require 1,000 positions by the end of 2021, which would be filled through a combination of current staff and new hires. The announcement did not disclose how many new jobs could be added.

Fiat Chrysler is eligible for more than $65 million in state incentives to support the project, including a total of $35.2 million in tax credits provided the project meets jobs creation thresholds. The company could also receive up to $30 million in credits to redevelop vacant property, although it would need to pay back any credits in excess of $7 million.

The Kokomo plant, which company officials noted was once the world's largest transmission installation facility, is one of three FCA transmission plants in Indiana. Those factories, along with a casting plant in Kokomo, currently employ more than 7,900.

The GMET4 will be the first FCA engine to be manufactured in the state.

"With this potential investment, FCA has the opportunity to diversify our presence in the region," Brad Clark, the automaker's vice president of powertrain manufacturing, said in a statement.