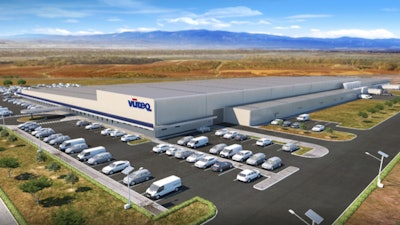 Vuteq USA
A Japanese auto supplier plans to build a new factory in Alabama to supply a forthcoming assembly plant shared by Toyota and Mazda.

Alabama officials said Vuteq expects to hire about 200 people in the more than $60 million factory near Huntsville. Construction is expected to be completed next year, with production of plastic-injected parts and sub-assemblies slated to begin the following year to coincide with the opening of Mazda Toyota Manufacturing U.S.A.

The new auto plant — which will house about 4,000 workers assembling Mazda and Toyota SUVs — has already drawn five suppliers and another 1,700 new jobs to the Huntsville area, state officials said. DaikyoNishikawa, another Japanese automotive plastics company, announced plans to create 380 jobs in Huntsville this spring.

Vuteq's U.S. subsidiary currently operates facilities in Indiana, Kentucky, Mississippi and Texas — each of which also houses Toyota plants.