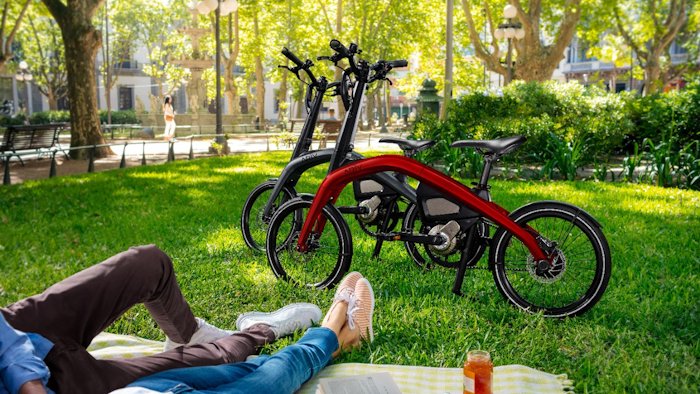 General Motors
General Motors this week officially inaugurated a new electric-powered bicycle brand and announced that buyers could pre-order its two debut models.

The automaker is scheduled to begin delivering the e-bikes to customers in the second quarter of the year.

GM late last year released details of two e-bike models — one compact, and another that folds over — in hopes that a proprietary drive system and connected technologies would appeal to urban commuters.

The brand name, ARĪV, was picked by GM following a crowdsourcing campaign. The compact e-bike is called the Meld, and the foldable version is known as the Merge. Both bikes are available for pre-order in three initial countries — Belgium, Germany and the Netherlands — which were picked due to their more mature markets for lithium-ion battery-powered bikes.

Company officials said the bikes offer superior power and torque for their size and can travel more than 15 miles per hour. Riders can travel nearly 40 miles on a single charge, and the bikes can be recharged in 3.5 hours.

The Meld will cost more than $3,100 in Belgium and the Netherlands and the Merge will cost more than $3,800 in those markets. Each will cost slightly less in Germany.