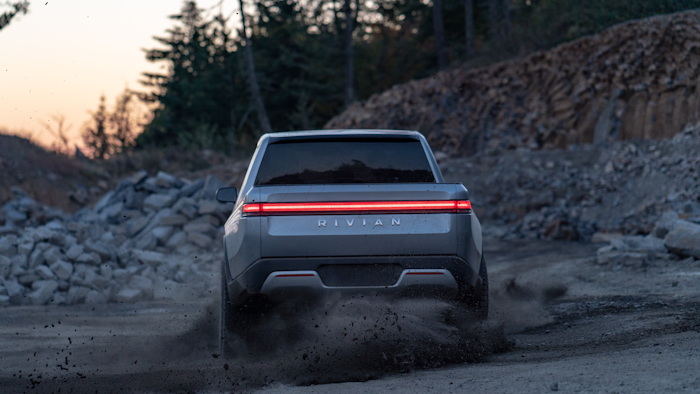 Rivian Automotive LLC
A Michigan electric vehicle startup could soon receive a significant jolt from investments by two of the nation's most prominent companies.

Reuters reports that Amazon and General Motors are discussing acquiring minority stakes in Rivian Automotive — and that a deal could be announced as soon as this month.

Rivian, founded 10 years ago and now headquartered in the Detroit suburb of Plymouth, purchased a former Mitsubishi auto plant in central Illinois and unveiled its initial models, the R1T pickup truck and R1S SUV sport-utility vehicle, at last year's Los Angeles Auto Show.

The Normal, Ill., factory is expected to begin producing the all-electric vehicles next year.

The talks between Rivian, GM and Amazon would reportedly value the startup at $1 billion to $2 billion, but Reuters' unnamed sources cautioned that an agreement could still fail to materialize.

None of the companies commented specifically to Reuters, but GM issued an emailed statement to the publication expressing admiration for "Rivian's contribution to a future of zero emissions and an all-electric future."

Traditional automakers are rapidly expanding their electric vehicle capabilities, but most have focused largely on cars. Tesla CEO Elon Musk hopes to issue a long-awaited electric pickup soon, and Ford indicated at last year's Detroit auto show that it hopes to make an electric version of its best-selling F-150.