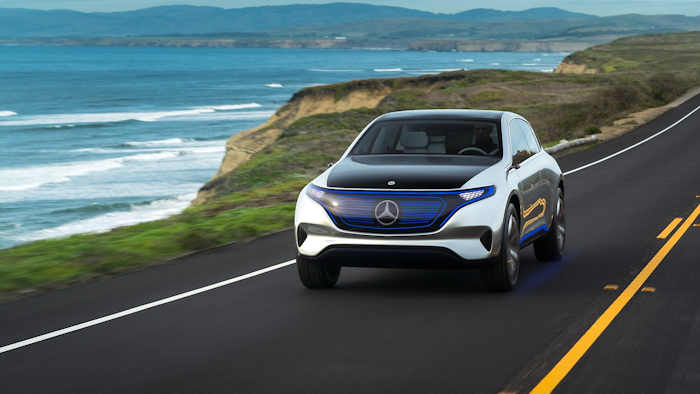 Daimler AG
The maker of Mercedes-Benz luxury vehicles this week announced the purchase of nearly $23 billion in battery cells for electrified vehicles as it transitions to "the electric future of our company."

Daimler AG officials said the orders would accommodate electric vehicle production through 2030, and noted its suppliers are already producing cells in Asia and Europe. European and U.S. suppliers, meanwhile, are expanding their operations.

"We set another important milestone for the electrification of our future electric vehicles of the EQ product and technology brand," Wilko Stark, a member of the Mercedes-Benz Cars divisional board, said in the announcement.

The German automaker also said it will invest more than $11 billion in Mercedes-Benz electrified cars and more than $1 billion in a global battery production network. The battery cell orders, officials said, would allow the company to focus on battery assembly, including five battery plants in Germany and others in Bangkok, Beijing and Tuscaloosa, Ala.

The company expects its entire Mercedes-Benz portfolio to be electrified by 2022, including 130 cars as well as vans, buses and trucks.

"After investing billions of euros in the development of the electric fleet and the expansion of our global battery network, we are now taking the next step," Mercedes-Benz Cars head Dieter Zetsche said in the statement.