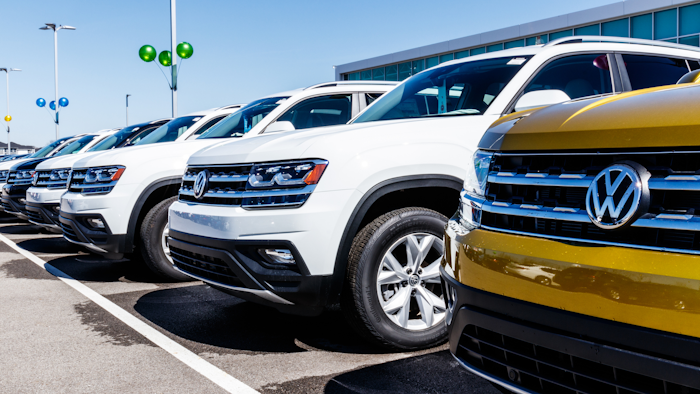 iStock
Three years after a global scandal over emissions from its diesel vehicles, Volkswagen is outlining plans to bring a new electric car into mass production — with a more appealing price tag.

Reuters, citing a source familiar with the company's plans, reports that the German automaker's forthcoming "MEB entry" car would be sold for less than 20,000 euros, or just shy of $23,000.

That would come in more than $12,000 under the targeted base price of Tesla's Model 3 mass-market electric car, although starting prices for that vehicle are currently about $45,000.

The report comes days before a company board meeting whose agenda is also set to include a production volume target of 200,000 electric cars and the possibility of alliances with outside battery and vehicle makers. A report last week indicated that VW and Ford were in talks to expand their partnership, potentially including VW's MEB electric vehicle platform.

The automaker also reportedly hopes to discussion production of 100,000 electric mid-size sedans and converting three German factories entirely to electric vehicles. Van production, in particular, could be shifted to a Ford factory in Turkey.

VW declined to comment on the Reuters report.