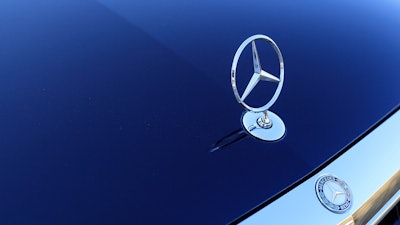 iStock
Germany's transport minister says automakers are prepared to offer up to 3,000 euros ($3,430) per car to help fix some older diesel vehicles with excessive emissions.
Andreas Scheuer said after meeting industry representatives Thursday that Volkswagen, Daimler and BMW are committed to ensuring their customers "remain mobile with their cars" but BMW, unlike the other two, won't support engine hardware retrofits.
The German government has been pressing automakers to fix older diesel cars as it tries to placate drivers angered by the prospect of an increasing number of diesel driving bans in many major cities.
News agency dpa reported that the 3,000-euro offer, up from a previous level of 2,400 euros, would apply to drivers in Germany's most-polluted cities who don't take incentives to trade up to cleaner new cars.