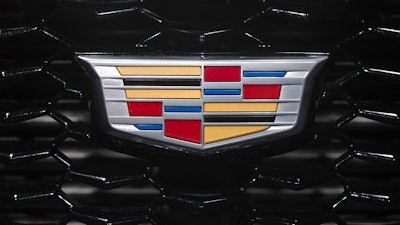 AP Photo/Mark Lennihan, File
General Motors' iconic luxury car brand is returning to the Detroit area after a four-year hiatus in Lower Manhattan.

Cadillac's headquarters shifted to New York in 2014, under former chief Johan de Nysschen, in an apparent effort to be closer to luxury car buyers. But Steve Carlisle, who took over as brand president following de Nysschen's departure in April, told The Wall Street Journal that brand leaders should be in closer proximity to GM's designers and engineers.

The brand's executives and marketing staff will soon be housed near GM's technical groups in Warren, Mich. Carlisle said the stay in New York provided the "fresh perspective" his predecessor sought, but that the brand is moving from a rebuilding phase to an overhaul of its vehicle lineup.

Foreign luxury brands eroded Cadillac's share of the U.S. luxury market in recent decades — although its long reign as a status symbol fueled dramatic growth in sales to China — and GM plans to fight back by introducing several new Cadillac models in coming years.

"We've got to think about how we take inefficiencies out of the communication process between the Cadillac team and the GM partners," Carlisle told the paper.

The Journal said about 110 people work in Cadillac's current office in SoHo.