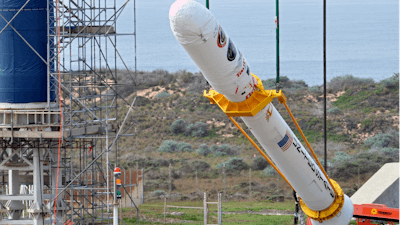 NASA
A pair of high-profile satellite launch failures stemmed from faulty materials provided to NASA by a metals manufacturer, the space agency's investigators announced this week.

The investigation by NASA's Launch Services Program found that contractor Sapa Profiles Inc. — now known as Hydro Extrusion Portland — altered test results and falsified certifications to Orbital Sciences Corp., which built the Taurus XL launch vehicle for the ill-fated Orbiting Carbon Observatory mission in 2009 and Glory mission in 2011.

The missions failed when the structures surrounding the satellites failed to properly separate from the vehicle. SPI provided the aluminum extrusions used in the separation system's joint.

NASA officials said that the failed missions cost the agency some $700 million and years of work by its scientists.

"It is critical that we are able to trust our industry to produce, test and certify materials in accordance with the standards we require," Launch Services Director Jim Norman said in a statement. "In this case, our trust was severely violated."

The company has been banned from receiving federal contracts since 2015, and the NASA investigation led federal prosecutors to uncover a 19-year scheme involving thousands of false certifications to hundreds of clients. SPI last week agreed to pay $46 million to the government and commercial customers in order to resolve criminal charges and civil claims.