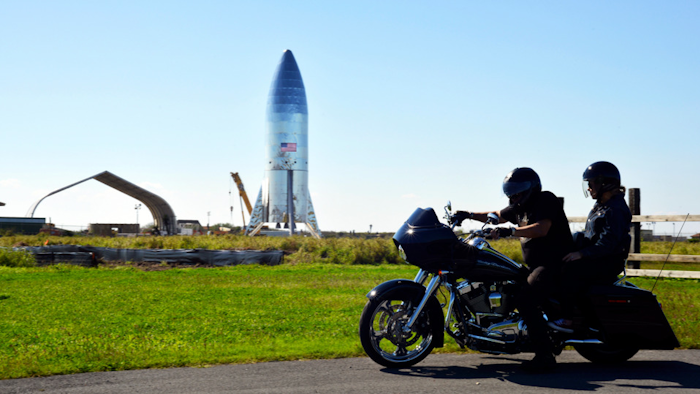 Miguel Roberts/The Brownsville Herald via AP, file
SpaceX this week conducted the first engine test of the spaceship it hopes will carry humans to Mars.

The Verge reports that the prototype Starship spacecraft, known as Starhopper, briefly but successfully ignited its engine at the spaceflight company's launch facility near Brownsville, Texas.

"Starhopper completed tethered hop," CEO Elon Musk tweeted after the test. "All systems green."

The "tethered hop," according to the report, refers to the craft remaining on land while testing launches for shorter flights known as "hops." Additional "hover flights" are planned before the company prepares to send the Starship into space.

Musk suggested late last year the spacecraft could launch into orbit as soon as 2020. The larger SpaceX rocket that will power the Starship into space, the Falcon Heavy, is scheduled to be launched for a second time on Sunday from the Florida coast.