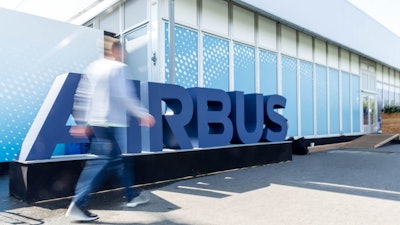 Airbus
A new chief executive has been named at Airbus. The European aircraft maker's board picked insider Guillaume Faury to replace CEO Tom Enders in April.
The 50-year-old Faury currently serves as president of Airbus' commercial aircraft division. He was CEO of Airbus Helicopters from 2013 until February 2018.
Board Chairman Denis Ranque praised Faury's "global outlook, extensive operational experience, strong personal values and straightforward leadership style" in a statement on Monday.
Enders has been the CEO of Airbus since May 2012. The 59-year-old announced in December he planned to step down next year.
Airbus, which is based in Toulouse, France, dominates the commercial aircraft market along with rival Boeing. It delivered a record 718 aircraft in 2017 and employs 129,000 staff worldwide.