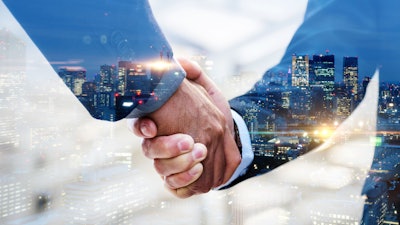 iStock
Red Lion Controls has acquired MB connect line GmbH, a provider of secure connection of machines and plants for remote access, data collection and M2M-communication. The addition of MB connect line supports Red Lion's strategy to deliver secure edge connectivity solutions.
Headquartered in Dinkelsbühl, Germany, MB connect line specializes in secure remote access, industrial IoT and industrial security services. The company's hardware and software solutions should enhance Red Lion's modular industrial automation and networking technology.
The addition of MB connect line builds on the strategic collaboration announced between the two companies in 2019. The acquisition expands Red Lion's portfolio by adding products focused on industrial cyber-security and offering customers a remote service portal for remote monitoring and remote configuration.
"With a shared focus on secure connectivity solutions, we will be better positioned to serve our customers seeking to strengthen their operational resiliency with the convergence of Information Technology and Operations Technology. Red Lion is very excited about starting this new chapter, supporting customers with a broader product offering and greater technical resources," said Jack Lee, president of Red Lion Controls, in a statement.
"With the acquisition of MB connect line by Red Lion Controls, we are taking the next step in our successful partnership. MB connect line will continue to expand its comprehensive portfolio of solutions for secure remote maintenance and networking as well as edge and cloud connectivity. MB connect line is very excited to work together with Red Lion Controls to provide the best solutions for the digital transformation in the industry - and to benefit from Red Lion Controls' strong global presence," said Siegfried Müller, CEO and founder of MB connect line, in a statement.