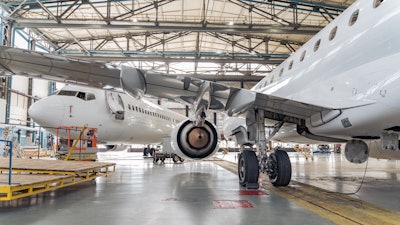 iStock
FORT WORTH, Texas — Incora and certain affiliates, a leading global provider of innovative supply chain management solutions, announced that the company filed for voluntary protection under Chapter 11 of the U.S. Bankruptcy Code in the U.S. Bankruptcy Court for the Southern District of Texas.
Incora intends to use the Chapter 11 process to improve its capital structure and position the business for long-term growth.
To fund and preserve its operations during the Chapter 11 process, the company has entered into an agreement, subject to Bankruptcy Court approval, providing more than $300 million in debtor-in-possession financing. Upon approval by the Bankruptcy Court, the DIP financing will provide Incora with the necessary liquidity to operate as usual as it works to improve its balance sheet.
"We expect that this decisive action will 'right-size' our capital structure and allow us to confidently build and grow into the future," said Incora CEO David Coleal. "This path will enable Incora to continue operating its business from a place of strength, positioned to empower its customers to meet their critical business needs."
The company has filed customary motions with the Bankruptcy Court intended to allow Incora to maintain normal operations and fulfill its go-forward commitments to customers, vendors and employees. These motions are typical in the Chapter 11 process and Incora anticipates they will be heard and approved in the first few days of the case. Incora is advised in this matter by Milbank LLP as restructuring counsel, PJT Partners as financial advisor and Alvarez & Marsal as restructuring advisor.
Incora is the trade name for the group of companies formed by Wesco Aircraft and Pattonair, a leading provider of comprehensive supply chain management services to the global aerospace and other industries.