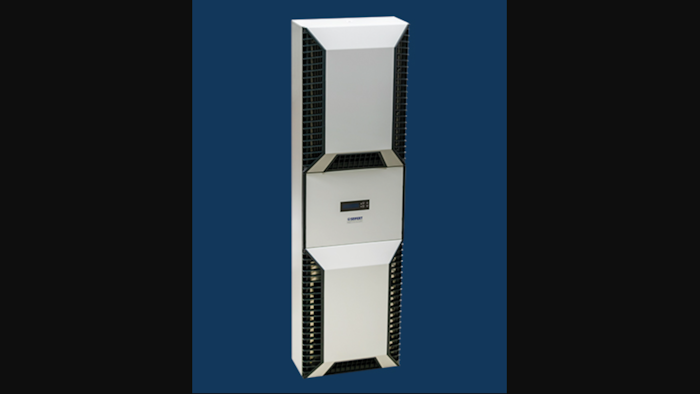 Seifert Systems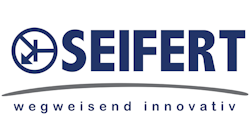 Seifert Systems
Seifert Systems Inc. introduces the SlimLine Vario Series of enclosure air conditioners that can be adjusted and set to provide only the cooling needed for a particular application.
This results in a very uniform temperature level within the cabinet. Electrical components and the cooling are significantly less stressed, enabling higher safety and longer life cycle. In addition, the condensation inside the cabinet is minimized.
The SlimLine Vario Series performance-to-size level makes it particularly suitable for special applications such as battery cooling. It is designed for maintenance-free operation and models are available with internal, external or recessed mounting.
The SlimLine Vario Series has several models covering cooling capacities from 1,640 to 8,700 BTU/Hr. Operating temperature range is either -40°F to +140°F or 50°F to131°F— depending on model. It also manages condensate with a process that provides drip-free operation by evaporation without consuming additional power.
SlimLine Vario units have a condenser specifically designed to maintain performance without maintenance—even in environments where dust and dirt are present. They are available in 24 V DC or 120 to 250 V AC power—depending on model.  
To learn more, cisit www.seifertsystems.com/us.