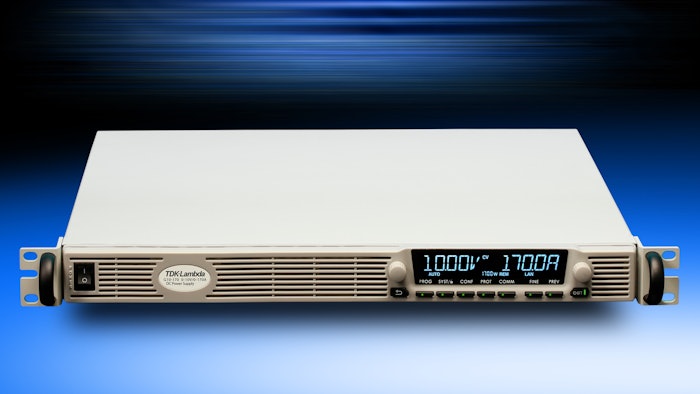 TDK Corp.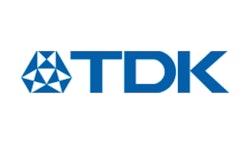 TDK Corp.
TDK Corporation announces the introduction of the TDK-Lambda 1U Full-Rack 1.7kW AC/DC Programmable Power Supply Series.
This platform provides the user with a choice of 10 different models, ranging from 10V-170A to 600V-2.8A, that have advanced performance and functionality well suited for design, test and measurement in the laboratory and R&D environment and address broad market segments, including: 
Automotive

Aerospace
Semiconductor
Industrial
Renewable and alternative energy
Built into a lightweight 1U high, 19" wide rack-mountable chassis, the 1.7kW Power Supply Series offers five embedded front panel setup menus that offer user-selectable functions. All models can operate in constant-current, constant-voltage and the newly offered constant-power (CP) limit and have conversion efficiencies up to 90%. 
Operation from a wide-range single-phase AC Input (85VAC to 265VAC) is standard, along with built-in power factor correction and cooling fan speed control.
For more, visit https://www.us.tdk-lambda.com/hp.