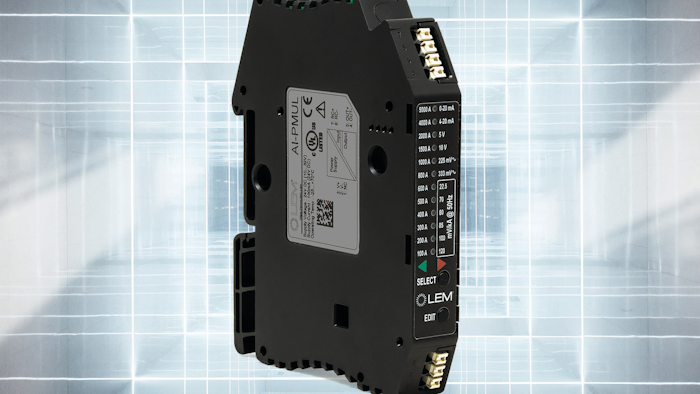 LEM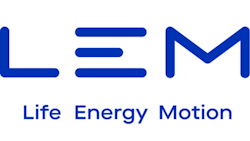 LEM
LEM introduces the AI-PMUL integrator to complete its flexible clip-around Rogowski coil offering.
AI-PMUL is a versatile digital signal conditioner of Rogowski coils secondary signal which offers a wide range of standard analogue True RMS and instantaneous outputs.
The Rogowski coils output voltage is proportional to the derivative of primary current. An electrical integrator circuit is therefore necessary to convert this signal, so it is proportional to the value of the primary current. This integrator is an essential component in current measurement with a Rogowski coil, and the amplification stage architecture and implementation have a major impact on the sensor's electrical performance such as linearity, phase-shift and frequency bandwidth.
With a linearity error below 0.1 percent and combined with LEM ART & ARU (coming soon) class 0.5 Rogowski coils, it offers a universal metering and monitoring solution with an exceptional measurement accuracy up to 5000 A.
Users can select between: 
12 current ranges from 100 A to 5000 A
6 Rogowski coil sensitivity from 22.5 to 120 mV/kA
6 possible outputs (4 true RMS output: 0-20 mA, 4-20 mA, 0-5 V and 0-10 V
2 instantaneous voltage outputs: 0-225 mV and 0-333 mV)
Working over a temperature range from -25°C to +70°C and operating from a single supply voltage of +24V, AI-PMUL is offered in a very compact size (100x78x15 mm) to be mounted on a 35mm DIN rail.
For more, visit www.lem.com.