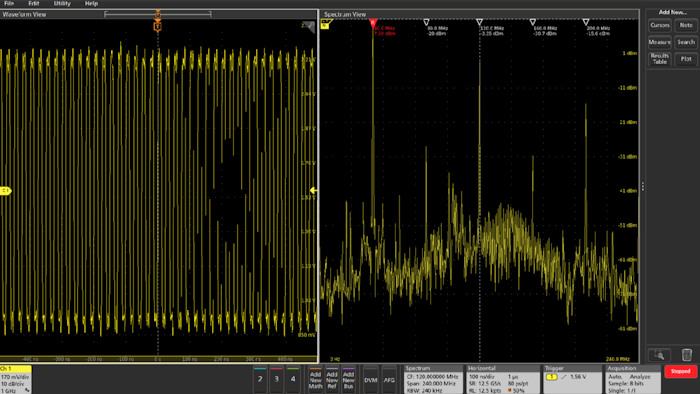 Tektronix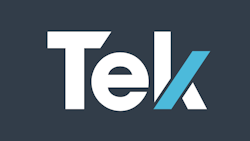 Tektronix
Tektronix released new firmware for the 5 Series and 6 Series MSO mixed signal oscilloscopes that unlocks a new analysis tool called Spectrum View.
A free upgrade, Spectrum View allows you to perform mixed domain analysis on the big, high-resolution displays of the 5 and 6 Series MSOs. This mixed domain capability can be added to any 5 or 6 Series MSO just by installing the firmware, and all new instruments will feature this functionality out of the box.
Until now, the Tektronix MDO4000C mixed domain oscilloscope has been the only oscilloscope to offer synchronized time and frequency domain analysis with independent control over waveform and spectrum views. It accomplishes this by incorporating a full spectrum analyzer with its own dedicated input channel.
To address the need for RF analysis in its higher performance 5 and 6 Series MSO mixed signal oscilloscopes, Tektronix is taking a new approach that does not require a separate input channel while still offering similar capabilities. This latest firmware enables patented technology already built into the scopes.
Hardware in the instrument enables you to simultaneously look at the analog waveform view and spectral views with independent controls in each domain.
For more, visit https://www.tek.com/.