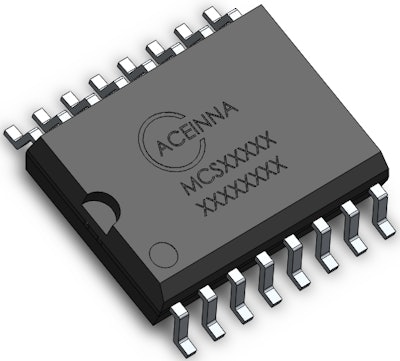 Aceinna
Aceinna announces its new MCx1101 family of ±5A, ±20A, and ±50A current sensors for industrial and power supply applications.
The MCx1101 are fully integrated, bi-directional current sensors that offer much higher DC accuracy and dynamic range compared with alternative solutions.
These new current sensors also guarantee an offset of ±60mA, or ±0.3% of FSR (max) over temperature, which means that high accuracy can be achieved over a roughly 10:1 range of currents.
The "all-in-one," easy-to-integrate sensor can be used in:
Inverters

Motor control

Industrial robots

Manufacturing systems

Telecom and server farm power supplies

EV charging stations

IoT appliances

Home automation

Many other tech applications
For more, visit https://www.aceinna.com/