AMS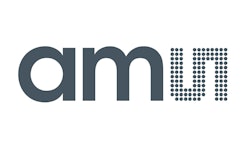 AMS
AMS launches a miniature spectral sensor chip that brings laboratory-grade multi-channel color analysis capability to portable and mobile devices.
The new AS7341 produces more precise spectral measurements in a wider range of lighting conditions than competing sensors. The new sensor's small dimensions also mean that it is easier to accommodate it in mobile phones and other portable devices.
Superior automatic white balancing

More reliable light source identification

Integrated flicker detection

More accurately reproduces colors

Minimizes distortion of ambient light sources

Sharper, clearer and more true-to-color photographs
Beside camera image optimization, the AS7341 spectral sensor also supports various applications, such general color measurement of materials or fluids, skin tone measurement, and others.
For more information, please visit our website at www.ams.com/AS7341.