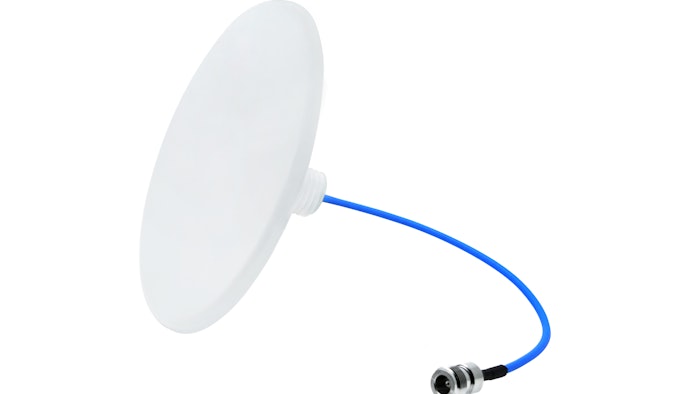 Laird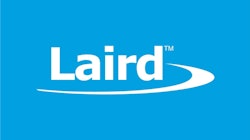 Laird Technologies
Laird Connectivity announces the CFSA35606P, the world's thinnest, ultra low-profile DAS antenna with the broadest range of frequency coverage.

The CFSA3560P is a low PIM, ceiling-mounted antenna with omnidirectional pattern coverage optimized for indoor DAS coverage at 350-520, 600-960, 1350-1550, and 1690-6000 MHz for the UHF, 4G LTE, 2G/3G Cellular, UMTS/AWS-3, CBRS, and Wi-Fi frequency bands.
Laird Connectivity's latest CFSA ultra low-profile antenna is just 7.6 millimeters thick, about the thickness of a smartphone, providing buildings with an inconspicuous yet high performance antenna for enhanced wireless connectivity.
Radiates an indoor signal up to 20 percent more efficiently than other DAS antennas.

Improves in-building wireless telecommunications.

Consistent, reliable connectivity enables Internet of Things applications.

Can be mounted to a hard ceiling or a ceiling tile.

Unique QR code contains its VSWR and PIM values.
For more information on the CFSA35606P, visit https://connectivity.lairdtech.com/rf-antennas/land-mobile-radio-antennas/public-safety-das-antennas/cfsa-series-public-safety.