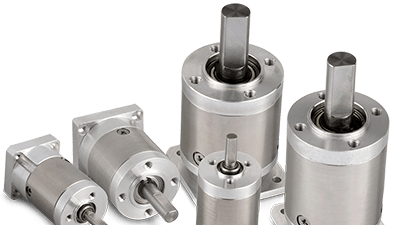 Applied Motion Products
Applied Motion Products New PH Series Mini Planetary Gearmotors are used with small step motors in NEMA 8, 11, and 14 frame sizes. The small design of the gearheads allows them to be paired with small motors and doesn't adversely affect the outside dimensions of the combined gearmotor.
These gearmotors are used in applications where space is critical. Small motors usually don't produce enough torque for demanding applications. Mini Planetary Gearmotors are an ideal solution. They offer an increase in torque, and better inertia matching without breaking the budget.
PH Mini Planetary Gearmotors are offered in three frame sizes: 22, 28 and 35 mm. Each component of the gearbox is machined to exacting tolerances before being assembled into the final reducer. The result is a gearhead that can accept input speeds up to 6,000 rpm and provide high output torques with minimal backlash.