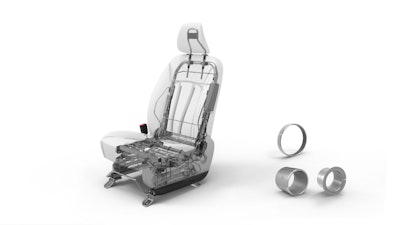 CCTY Bearing
CCTY Bearing is introducing seat manufacturers to its bushing line that includes self-lubricating PTFE and POM options, as well as bronze and metallic bushings.
Engineered for seat frames, recliners and seat mechanisms, the steel/PTFE bushings:
Provide a long wear life

Maintain excellent friction properties
Reduce nose and vibration
Whether adjusting the seat or headrest height, PTFE bushings ease the movement with self-lubricating materials. CCTY's cylindrical bushings are available with a straight joint, clinch butt or welded.
For more, visit https://cctybearing.com.