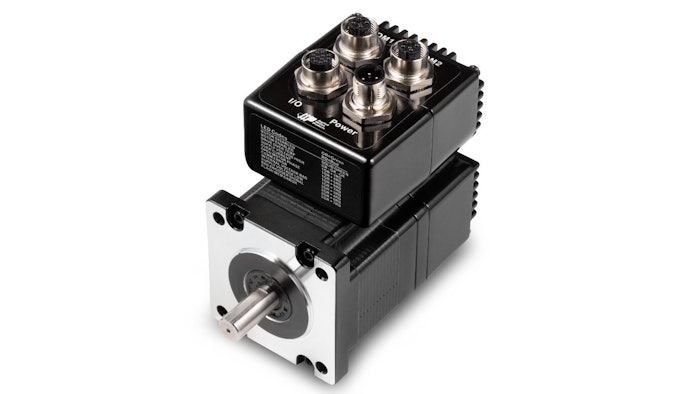 Applied Motion Products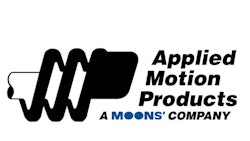 Applied Motion Products
Applied Motion Products introduces two new NEMA 24 frame integrated motors with dual-port communications for connecting to the industrial EtherNet/IP network of a plant or machine.
By incorporating two M12 EtherNet/IP connectors instead of just one on each axis, the SWM24IP-3DE Integrated Stepper Motor and TXM24IP-IDG StepSERVO Integrated Motor support more efficient network topologies such as line networks and daisy-chain connections.
EtherNet/IP network communications are the widely used industrial protocol for manufacturing automation applications. With EtherNet/IP, users can control, configure and query a drive using an open, standards-based, industrial EtherNet connection at speeds up to 100 Mbits/sec. All drive and motor features are accessible over the EtherNet/IP network, including more than 100 commands and 130 registers for controlling motion, I/O, configuration, polling, math, register manipulation, and Q programming.
The additional EtherNet/IP communications port on the motors allows for cost savings and design simplification by reducing cables, eliminating bulky cable trays and downsizing network switches. 
The SWM24IP-3DE and TXM24IP-1DG integrated motors are IP65 rated for use in splash-zone and dirty environments. Each motor features a NEMA 24 (60 mm) mounting flange, which has the same mounting dimensions as a NEMA 23 motor but with a larger shaft to accommodate a higher torque output. Both motors include a built-in encoder for enhanced positioning capabilities. 
For more information, visit https://www.applied-motion.com/.