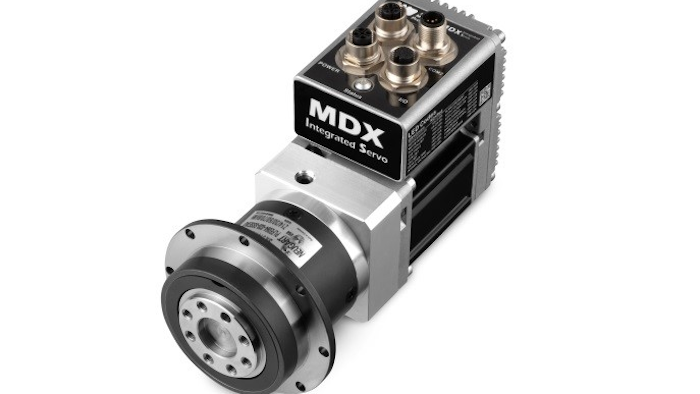 Applied Motion Products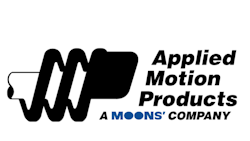 Applied Motion Products
Applied Motion Products introduces a new series of integrated motors that combine a high torque density, low inertia servo motor with an on-board drive and controller to save on space, wiring and cost over conventional servo systems with separate motor and drive components.
The MDX Integrated Servo Motors provide greater design modularity and simplicity for a wide range of applications, including Automated Guided Vehicles and Autonomous Mobile Robots in the accurate positioning of drive and lift axes.
Eliminating the need to connect motor power and feedback cables to an external motor controller, MDX Integrated Servo Motors free space in a robot or machine to accommodate other critical components, such as:
Material handling mechanisms

Sensors

Additional axes of motion

Operator-interface components
For more information, visit https://www.applied-motion.com/products/mdx-integrated-servo-motors.