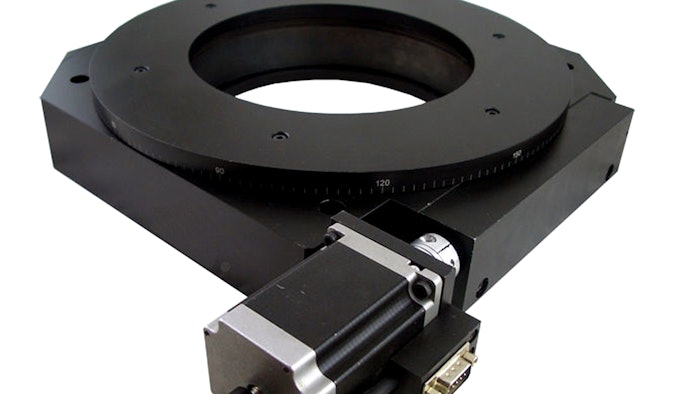 Optimal Engineering Systems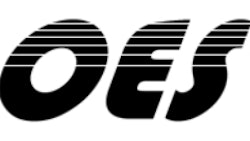 Optimal Engineering Systems
The new AY110-300 Motorized Rotary Stage from Optimal Engineering Systems Inc. features a large 180 mm open aperture.

This precision, large open aperture (hollow core), low profile rotary stage is just 65 mm high, and its footprint is only 303 mm by 319 mm not including the motor.

The rotary table of the stage has a precise pattern of threaded holes for mounting custom tooling and fixtures, and holes in the base for easy integration into new and existing applications.
Range of travel is a full 360 degrees.

Capable of continuous rotation.

Table is driven by a smooth 288:1 worm gear.

Resolution of 0.000625 degrees.

10 micro-step per step stepper motor driver.

Very low backlash of 0.0005 degrees.

Positional accuracy of 0.001 degrees.
For additional information, visit http://www.oesincorp.com.