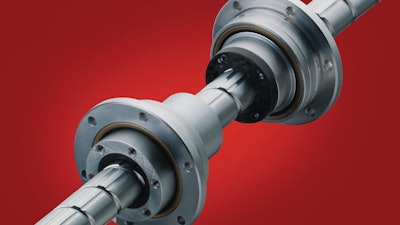 THK
THK announces its latest Ball Screw/Spline BNS-V, featuring a compact, lightweight structure that enables quick starts and stops during high-speed operation.

The low inertia BNS-V is a stroke/rotary unit with ball screw grooves and a ball spline groove that cross one another on a single shaft. The nuts of the ball screw and the ball spline have dedicated support bearings directly embedded on the circumference of the nuts.
Some advantages of the new Ball Screw/Spline BNS-V include:
A highly rigid shaft support.

An angular-contact structure for highly accurate positioning.

Smooth motion with low noise.
To learn more, log on to www.thk.com.